Years 1 and 2
Reading:
Children should be reading everyday and hearing stories daily too. If you feel unable to do this yourself, there are many authors online who are currently reading books daily such as Oliver Jeffers https://www.oliverjeffers.com/books#/abookaday
There are Ebooks on oxford owl. Each class has its own log in. The children can access several ebooks on here to keep reading going.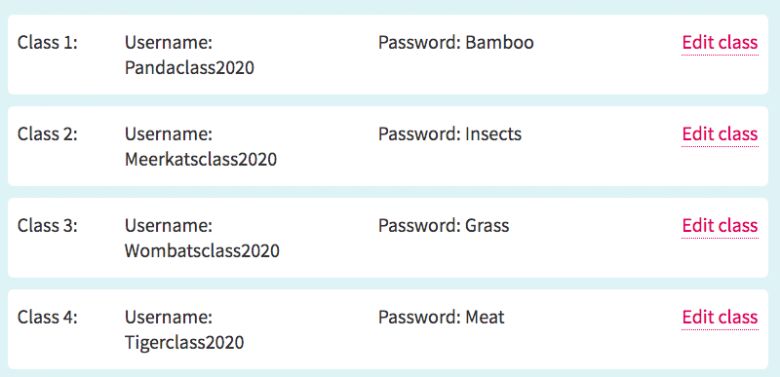 RWI books are available on Oxford owl. Please make sure they are doing the colour of books that they were on whilst at school.
It is also useful for parents to sign up themselves. Please go to:
https://www.oxfordowl.co.uk/for-home
Children need to read high frequency words speedily and they don't always follow the rules. This game helps:
https://www.ictgames.com/mobilePage/hfwBingo/index.html
Also see the word list below that has the common exception words that children should be able to read and spell.
Phonics:
LIVE RWI LESSONS
New films will be released at the times shown below from Monday to Friday. Each film is approximately ten to fifteen minutes long and will be available on YouTube for 24 hours.
www.facebook.com/miskin.education/ or https://m.youtube.com/channel/UCo7fbLgY2oA_cFCIg9GdxtQ

Once all of the sounds in the set have been covered, it will loop back again. The timetable will be posted in the weekly planning documents page.
This link will support parents in understanding Read Write Inc and what we do in the lessons.
https://www.youtube.com/watch?v=i5O4yvZSOsc&list=PLKYtf7fnxB_R0Zh0PEFCE-xnGVTBP-jyh
This link will support practising the set 1, 2 and 3 sounds and reading them in words which is a key skill for fluency.
https://www.youtube.com/watch?v=qB6SvZscxgg&list=PLKYtf7fnxB_R0Zh0PEFCE-xnGVTBP-jyh&index=7
The following games practise reading words by generating them using the sounds the children will have learned;
https://www.ictgames.com/mobilePage/bingoOriginal/index.html
https://www.ictgames.com/mobilePage/phonemePatterns/index.html
Spelling:
Children should be practising using the sounds that they read above in words using those sounds. Sometimes they have to make a choice as to which sound they should use. Practise focusing on one sound a day and spelling 4 words with this sound. Revisit previous sounds in words in 2 words per day.
Common exception words are tricky, as they do not follow the rules. Practise spelling a couple of them a day using the document at the bottom of the page.
https://www.topmarks.co.uk/english-games/5-7-years/words-and-spelling
Writing:
Children love rewriting fairy tales and writing their own stories based on books that they have read. They may want to story map (draw pictures for the main events) and then write a sentence for each picture. They may want to write a letter to someone who has had to self isolate such as a Grandparent or elderly residents in a local home. More ideas are attached at the bottom of the page.
Handwriting is also something to do a little bit of everyday and make sure there is correct formation for each letter. Please see an example of how each letter is formed in the documents below. Children can practise writing the letters, common exception words and phonics words.
Good websites for inspiration are:
New, daily reading and writing activities based on pictures/images.
A huge bank of images for which there are reading, talk and writing activities attached.
https://www.onceuponapicture.co.uk/
Aimed at teachers but children would enjoy exploring the films. A stimulus for talk and writing.
https://www.literacyshed.com/home.html
A range of film clips and listening activities for younger children.
http://www.bbc.co.uk/cbeebies/radio
Maths:
There are several good websites for practising key skills
https://www.topmarks.co.uk/maths-games/
Please look for the document below for more detailed ideas for daily maths sessions and videos on how to approach them.
Wider curriculum:
We have been learning about Mary Anning (Y1) and David Attenborough (Y2). Please support your child with accessing appropriate websites to deepen their understanding. Children may want to create an information book or poster, write a story or poem or create a model of an aspect of their historical learning.
We have been looking at the UK (Y1) and the continents (Y2) of the world. Animals and Plants in Winter and the work of Steven Brown. We were going to make moving cards and kites so this may be a good activity to complete at home too.
Some good websites for wider learning
https://www.natgeokids.com/uk/
https://www.dkfindout.com/uk/ is a great website to find safe answers to lots of wider curriculum topics as well as key English ideas.
Don't forget to keep active. We have been looking at fitness this term so have been walking the mile regularly and doing Zumba each week. There are plenty of videos on youtube to support.
There are also free home packs from the following websites:
https://classroomsecrets.co.uk/free-home-learning-packs/
Twinkl - to access these resources click on the link and sign up using your own email address and creating your own password. Use the offer code UKTWINKLHELPS.
https://tpet.co.uk/downloads/tag/home-learning/