Year 5 and 6
In Year 5 and 6 we teach a varied and exciting curriculum, which is high on interest and in the acquisition of basic skills too. We believe strongly in high quality teaching and learning and we also want to equip the children in our classes with the key skills and confidence that they need to become lifelong learners.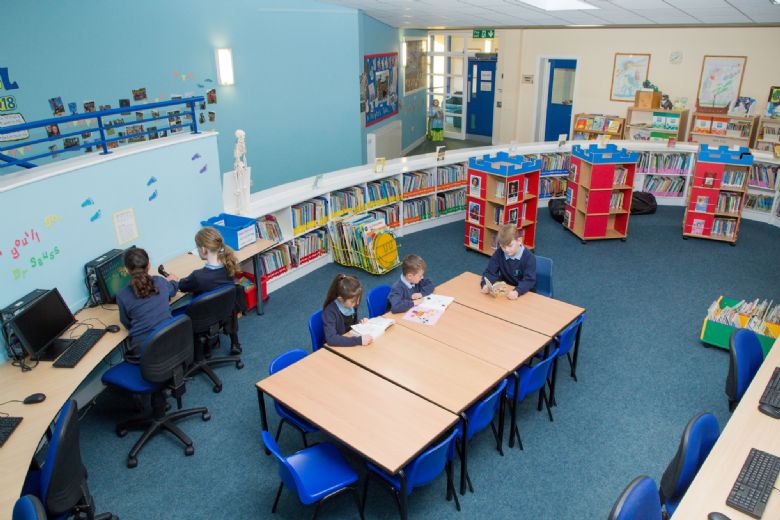 Children receive a daily maths lesson that is built upon the principles of a mastery approach to learning maths. The children are asked to solve problems and apply their skills and knowledge with fluency. We expect the children to problem solve and reason using the secure maths skills that they have acquired. In order for them to be the best mathematicians that they can be, we practise key maths skills daily.
The children also receive daily literacy lessons that focus upon developing their understanding of texts through the development of their key reading skills (retrieval, exploration, analysis and inference and deduction). We are passionate about reading and the children in Year 5/6 have constant access to high quality texts that engage and inspire them. Within our daily literacy sessions, we also focus on helping the children learn and apply the key writing skills. They are expected to use these skills with a clear awareness of the audience and purpose of their writing.
We ensure that key scientific, historical and geographical and other wider curriculum skills are covered in our lessons.
In Year 6 the pupils sit national tests (SATS) each May. The SATS cover reading, Grammar, Spelling and Punctuation and Mathematics. Writing is assessed through teacher assessment only. Please visit this website in order to gain a greater insight into these tests. https://www.oxfordowl.co.uk/for-home/school-year/assessment-at-primary-school/KS2-SATs/
Our classes in Years 5 and 6 have their own twitter account. For more information about what goes on in a day to day basis please visit:
https://twitter.com/Lionsclass
https://twitter.com/GazellesClass
https://twitter.com/Zebrasclass
https://twitter.com/WolvesClass