School Meals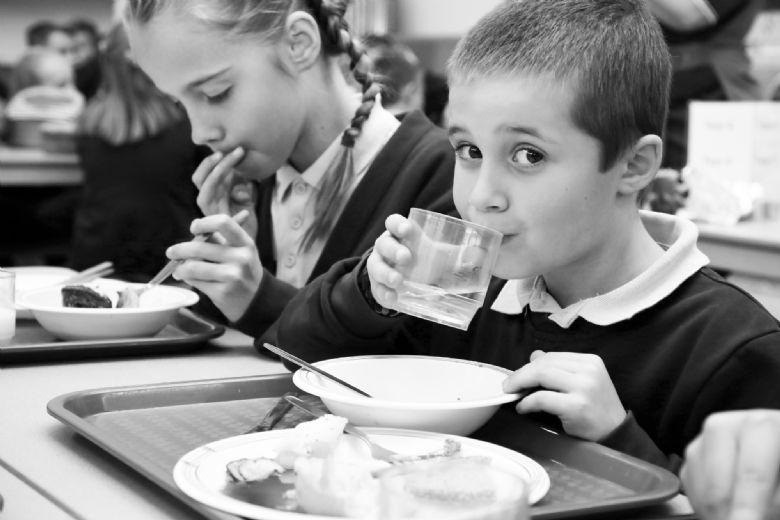 At Huntingtower, we offer children the opportunity to have a hot, nutritious meal every day. Our meals are provided by Ideal which are cooked onsite in our purpose built kitchens. For pupils in EYFS, Year One and Year Two, meals are provided free of charge by the DfE and in KS2, meals cost £2.30 per day. The menu is varied throughout the term to provide a balanced diet and the children encouraged to make good choices about what they eat. There are 4 main menu choices followed by a pudding or fruit with fresh water and milk available. Some weeks there will be a "meat free Monday" where alternatives to meat are offered. Click on the attachments below for details of what's on the menu!
If your child has a food allergy i.e. nuts, lactose or gluten then please ensure that this is communicated to the school office so that it can be updated on the system.
Every pupil has a secure online account which parents need to activate so orders can be placed directly to the kitchen (https://www.parentpay.com/). All lunches must be pre-ordered a week in advance, meaning all orders for a week have to be ordered by midnight the Tuesday before the week begins.
If you are on income support, income based job seekers allowance, receive child tax credit with an annual income of less than a specified amount or receive the Guarantee element of the State Pension Credit your child may be entitled to a free lunch. Taking up the free school meal offer could save you approximately £400 per child each year, which is the average amount being spent on packed lunches.
If you think you may be eligible, please click on the attachment named FSM Guidance for Parents below for information and contact the school office.
Also contact the office if you need help to fill out the order form - attached below.
If you wish to provide your child with a well balanced packed lunch, please ensure this is healthy and does not contain any fizzy drinks or sweets.
Why not visit our instagram page to see what's cooking in the kitchen.