Koalas Class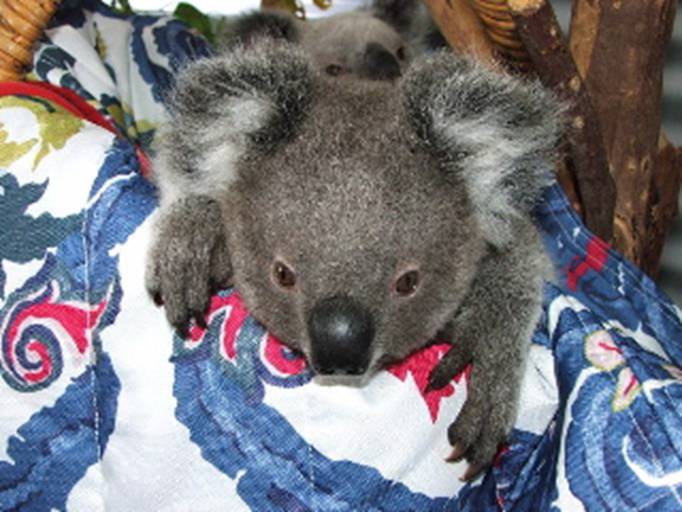 Welcome to the Koala Class! We are a Reception Class with our teacher Mrs Jacklin and two fantastic teaching assistants, Mrs Smith and Mrs O'Hara.
We love to learn through play and investigation, indoors and out! We are very lucky to have two large classrooms and an outdoor area which we access throughout the day with the Kangaroo class.
Our outdoor play equipment is so much fun. We love to swing, climb, balance, crawl and stretch on it!
We are always busy in the Koala Class. We begin our day with the register and morning skills workshop. Our teachers listen to us read, in either Guided groups or independently, while we complete exciting activities.
After morning skills we have our Maths learning. We love learning our numbers, counting and solving problems. We also enjoy learning about shape and measures. In Terms 5 and 6 we will be learning about doubles, calculations using addition and subtraction as well as looking at symmetry, money and time.
Later on in the morning we have our Literacy session. This is when we share amazing books together. For Terms 5 and 6 we will be reading books about Percy the Park Keeper, including The Treasure Hunt and The Hedgehog's Balloon. We will also be reading Owl Babies, The Hungry Caterpillar and The Tiny Seed. We will carry out lots of exciting activities related to these stories. This term we will be working hard on consolidating our Set 2 sounds and we will be writing sentences. In these two terms we will have a look at a number of non-fiction books about animals and plants that link with our Project, 'British Wildlife'.
We are certainly ready for lunch after such a busy morning. After lunch we focus on our project/themed learning. Our project for Terms 5 and 6 is 'British Wildlife'. We are going to be researching different animals and plants that are found in Britain, exploring life cycles, making clay hedgehogs and planting seeds. To end our Project we will present our learning to our friends in the Kangaroo class.
Mrs Jacklin loves to sing and knows lots of songs to help us learn. We also use Makaton to help us remember lots of new words. Come and see what we get up to in our gallery.
You can also follow us on Twitter @Koalaclass.
Take a look at our Curriculum letter to find out more. It is in the 'Curriculum' section on this page.