New kitchen opens and the food is "Yummy!"
Food 4 Thought open Huntingtower's new kitchen to great approvel from staff and pupils!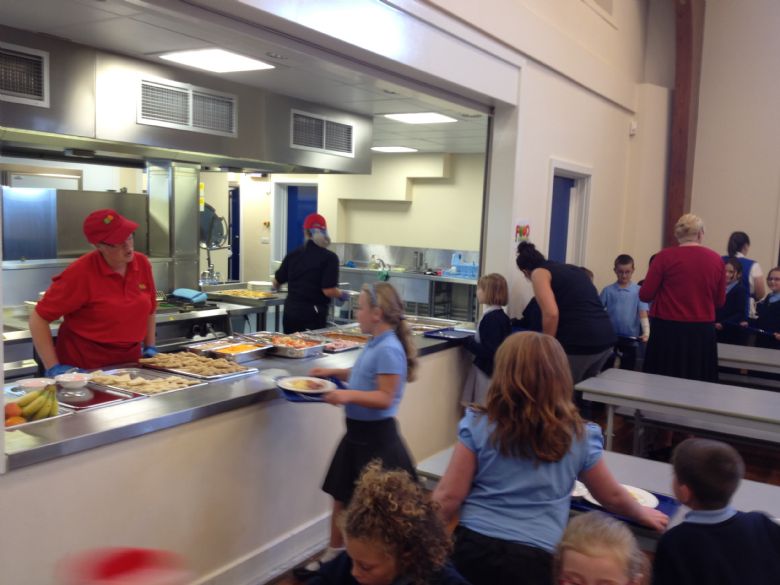 Mr Anderson sat down towards the end of the second sitting today and joyed a fabulous school meal. The kitchen opened at Huntingtower for the first time and it was clear that the children and staff really enjoyed what they ate.
Seconds was the order of the day and, with quotes like, "Really nice! and "Yummy!", it is clear the the new providers are satisfying our needs. Food 4 Thought, based in Spalding, won the contract in June and were keen to get the kitchen opened ready for the first day back. This they did with real success. Well done! Also, a big well done to the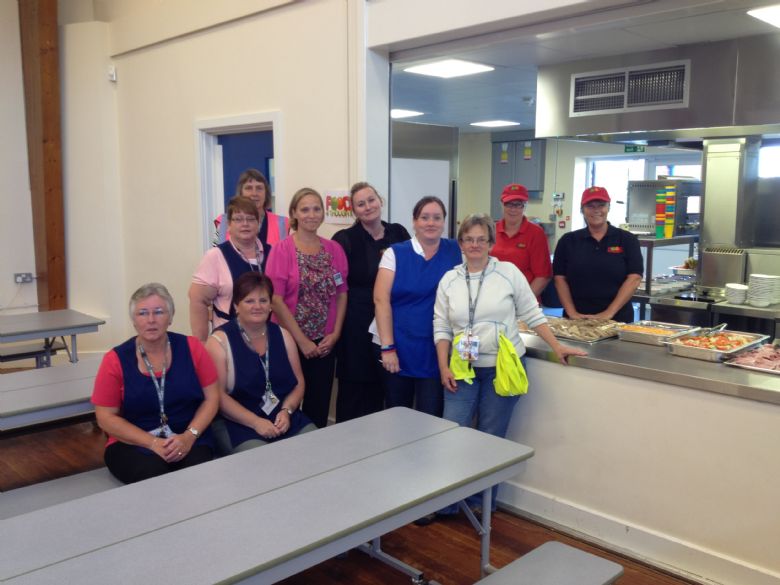 lunchtime staff who worked really hard to ensure the experience the children received was a very pleasant one.
If you are interested in your child receiving a hot meal then, at £2 a day, the meal is a real bargain. There are always three choices and you can even choose on the day! In fact, you could say it is the Huntingtower cafeteria! Contact the office: 01476 564291
For more information about Food 4 Thought check out the website: http://www.food4thoughtgb.co.uk