YRS 1 AND 2 TRIP TO SUTTON ON SEA A DAY AT THE BEACH
Y1/2 had a lovely trip to the seaside!
Yesterday we were sitting in our classroom waiting for the coaches to arrive. Finally they arrived. Everybody was running to the coach. When we got on we were all so happy but our coach wouldn't move, it was because Huntingtower Road is very small. We had gone a little way then we stopped for about three minutes but I don't know why.
After we had got off the coach everybody was excited. We went passed the park and through some very pretty gardens. We put our bags down and had a snack.
After that we walked to the beach. I made a sand mountain. I collected some outstanding shells as well. People were busy building sand castles, some were digging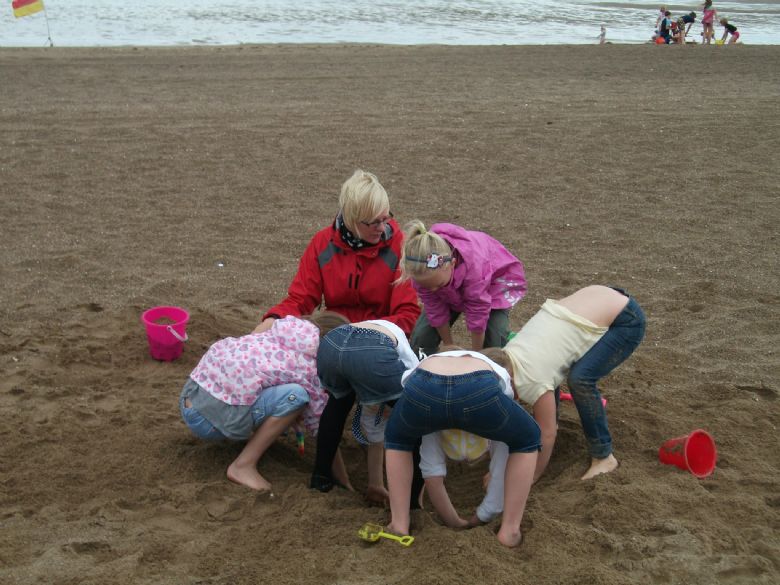 holes as well. We had a great time at the beach!
We walked a short distance to the food. When we got there we sat down for a bit. I was going to have cheeseburger with chips (I couldn't wait). Then our food came, it looked so delicious. It tasted outstanding too. After we waited for some other children to finish. Then we walked to the coach.
We all slowly this time walked onto the coach. It was not so long going home because we didn't stop (it was still quite long). Then we got off. We all had a very super day!
By Adam Jacklin