Lemurs, Parrots and Panthers learn about ice lols!!
Y3/4 have been learning how things can change state - solids, liquids and gases.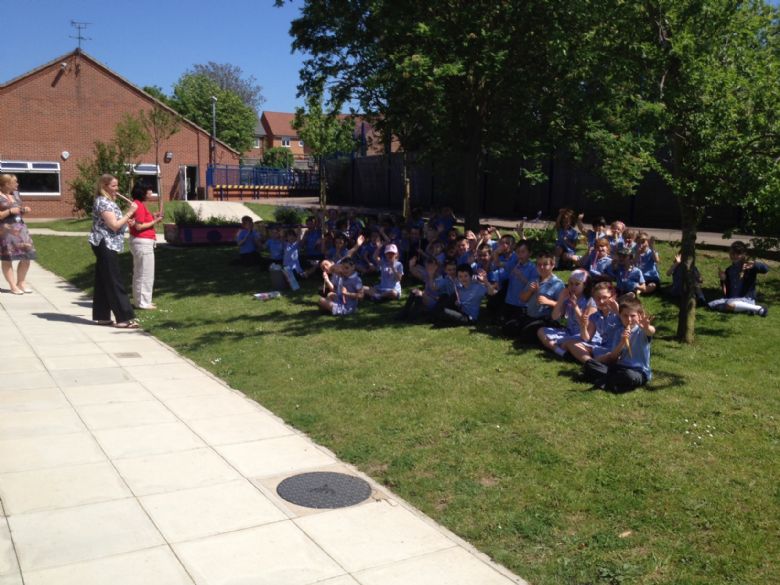 In science we have been finding out about freezing and melting .We looked at ice pops before they were frozen and we saw they were liquid. Today we finally took them out of the freezer and they had changed into solids! The Panthers and the Lemurs went outside our classrooms and ate them in the shade of the tree. It was a lovely sunny day. We even had a surprise visit from Mr Anderson who enjoyed an ice pop too!
By Heather