Y6 get their just rewards
Having worked so hard our Y6 get the reward they were after.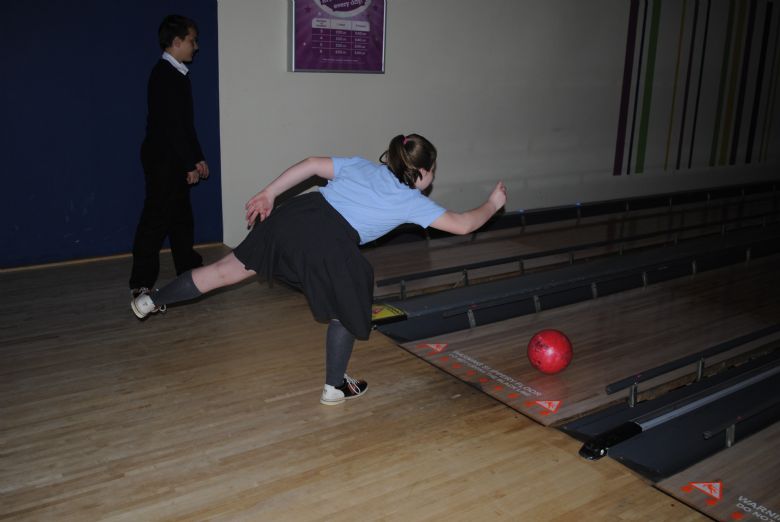 Well done to our Y6 children who have finally finished their SATs. They, and their teachers and teaching assistants, have been working so hard to do their best in their tests. They stuck at it and eventually got to go bowling.
Taking on the might of Mr Anderson the children were determined to beat him. Some very good scores from Hannah, who got a strike on her first bowl, and Mrs Cann meant that Mr A had to dig deep..........there's always next year!
Well done Y6. You are absolute stars.