So Much to Celebrate!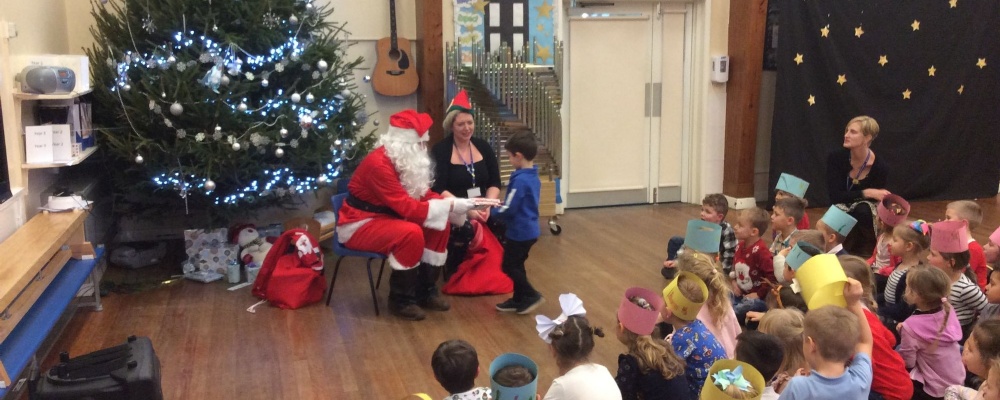 Welcome to our final news item of 2017! What a week it has been! Three Christmas Presentations, two dress rehearsals, a Yukele concert, a 375th Birthday Celebration, a Christmas part AND a Pantomime! In all that the children have done, they have made us immensely proud. Whilst we can see that the children are ready for a holiday with their families, they have continued to try their best, aim high and throughout, been resilient. With two days left, there is still much to experience – KS2 (Years 3-6) will have their Christmas Lunch and Party and on the final day, we will hold both our Endeavour assembly and a final assembly of the year. Parents are most welcome to attend the Endeavour Assembly where we celebrate pupils in every class who have given that little bit more. Our Endeavour List will be published in the final Tower Times of 2017.
We would like to celebrate the fantastic efforts of the Friends of Huntingtower and the Classes at the Winter Fayre. Without your support, we would not have been able to raise so much money. Huge thanks again go to the Friends of Huntingtower who also paid completely for the Pantomine. The children had so much fun and it really is a special time for them.
All of the staff would like to wish you a Happy Christmas and a relaxing break with your families. We look forward to seeing the children back at the academy on Wednesday, 3rd of January 2018. The first Celebration Assembly will be on Friday, 12th January 2018 with KS1 as the focus for Shining Light.