Having a Fabulous Time in Our Community!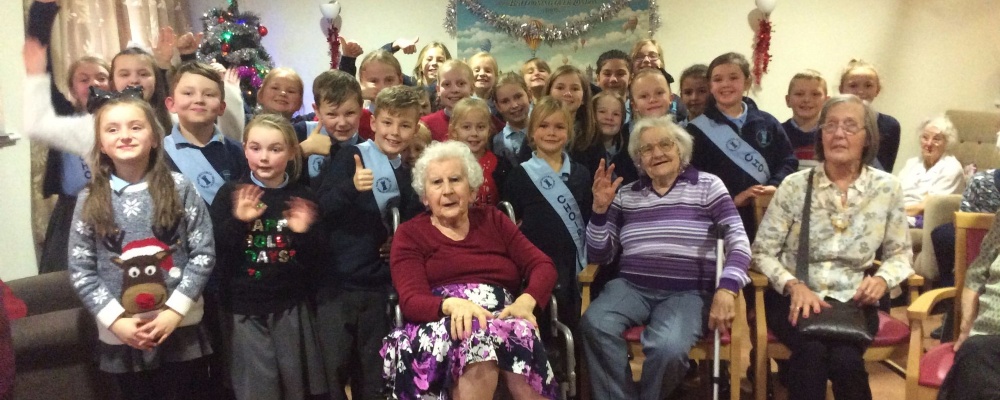 Such a busy and exciting time of the year and yet the hard work doesn't stop! Thank you for supporting our many ventures during what is also a very busy time in your home lives. We have definitely been out and about in the community in the last week. First with our visit to St Wulfram's church where we received many compliments about how polite and well-behaved our pupils were and then with our choir who have literally sung their socks off at 3 different locations in 2 days. The senior citizens at Brick Kiln Place and Apple Trees were charmed by the choir's beautiful singing (and wonderful array of Christmas jumpers) and when they sang for customers at M&S Simply Food Store, I was informed by one couple that our children had the voices of angels! Well done to our pupils who have represented the academy so well, we are so proud.
We are very centred around our ethos of REACH (Respect, Expect, Aspire, Care, Honest) and all that we do is based upon this ethos. What is wonderful is that our parents and family reinforce this too. I would like to mention two parents/family members who we consider are true Huntingtower REACHers – Mr M, who found a little boy who had wandered away and returned him to his very grateful mother and also Mr C, who helped a member of our community who hurt himself quite seriously on Harlaxton Road and provided emergency first aid treatment until the emergency services could arrive. The children will tell you that there's no higher reward than our Gold Tower Badge – We look forward to presenting you with your award.