Its a Wonderful Time of the Year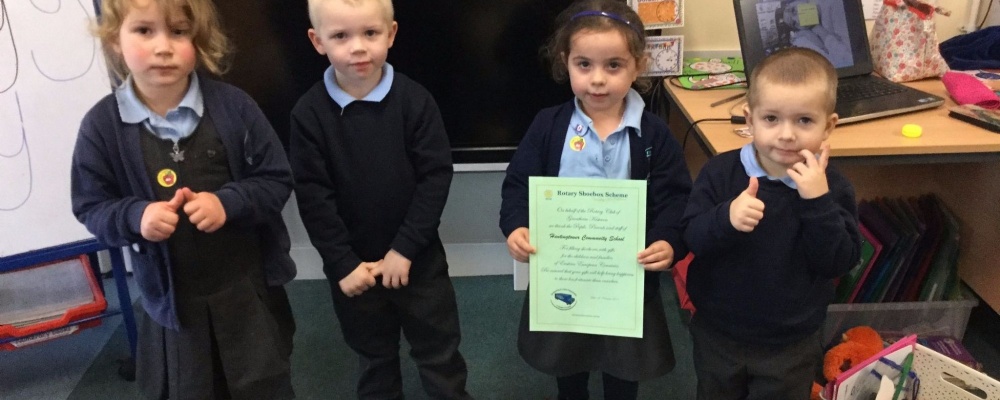 As we reach the end of November and head to the more festive time of the year, we are no less busy! We felt very proud to be part of St Wulfram's Christmas Tree Festival – our tree was displayed with a glorious range of trees and ideas. What made it really special was being able to take 50 of our pupils to see the trees and ice skate at the church. Pupils were chosen by pulling names out of a hat from all of our pupils who's attendance is at 100% and it was great to see them enjoy their time amongst the trees, on the ice and shooting down the toboggan run! Many thanks go to Father Stuart who offered such a wonderful treat.
With only one week to go until our Winter Fayre, the children have not only been working hard to complete their decorations to brighten up the corridors and shared areas but also to produce items to sell at the Fayre. Organised by our Friends of Huntingtower, the Fayre provides a great opportunity to enter into the festive spirit whilst supporting the Friends in their challenge to raise enough money to build a Multi-Usage Games Area (MUGA) on land adjoining the carpark. At the time of writing, we are aware that they would still love more volunteers to help man a stall for part or all of the Fayre. If you think you could help, please pop into the Acadamy Admin Office to let us know! Thank you also for all of your contributions for the Fayre itself. The children are looking forward to selling their products as well as enjoying the range of activities available. The choir will be singing toward the end of the event and they are always worth listening to. We can't wait and hope you will join us there too!