Spooktacular Start to Term 2!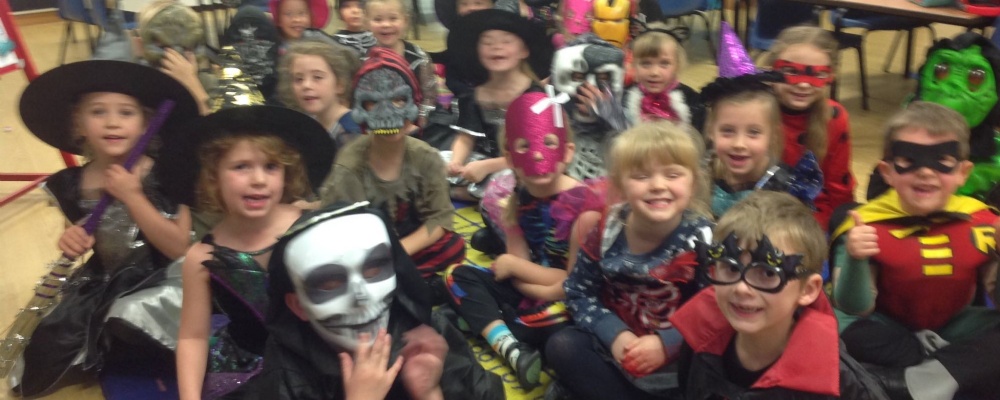 Welcome back to Term 2 of our 2017-18 academic year. We were pleased to see the children after their half term holiday and glad that they have had a good break with you. What an exciting start we've had as well. On Tuesday, not only did the Year 3 and 4 classes take part in an Indian Experience day, which all thoroughly enjoyed, but over 300 pupils attended the Friends of Huntingtower Halloween Discos. The children looked chillingly good and we thank you for your support in making them as 'spooktacular' as possible! More thank yous go to the Friends of Huntingtower for their hard work running the discos and also to the staff who stayed to support the pupils. The children had lots of fun and the volume of the applause at the end of the second disco was even louder than the disco itself! If you are interested in joining the Friends of Huntingtower, please drop into the Academy office and they will provide you with their contact information.
Term 2 is always one of the busiest terms of the school year with lots going on out of school as well as in. There are two reading competitions running at the moment – Y3 to Y6 are taking part in the Scholastic Reading Pro Challenge and Y1 and Y2 are taking part in their own reading challenge. There will be classes identified as winners each week and at the end of the challenge. Merits will be awarded as prizes too! If you'd like to support, please help your child to read regularly at home. We hope that you have a good weekend and that if you choose to celebrate, you enjoy the Bonfire Night festivities.
This week there is a very special video to celebrate a project that three Year 5 pupils participated in at Foxdale Equine Assisted Learning.