5 Days Full To The Brim With Activity!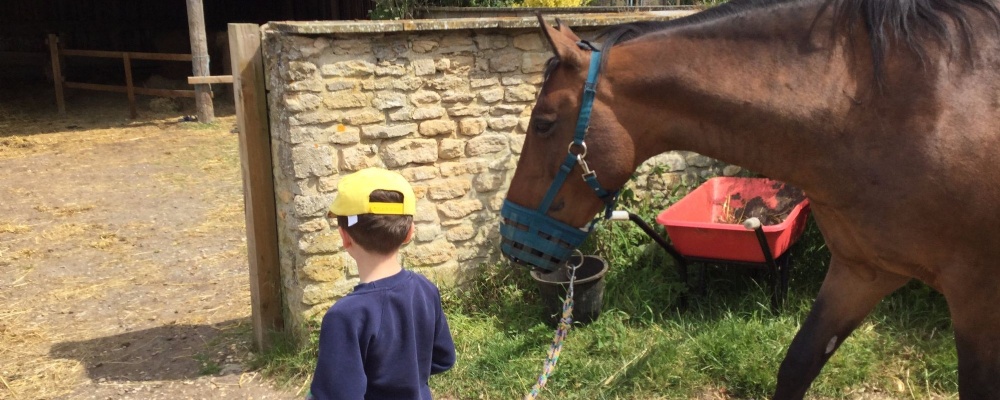 It is privilege to be the Head Teacher of Huntingtower Academy. We are a community school and I feel that there have been lots of examples of our community spirit this week. Our first KS2 performance at the Guildhall was outstanding and in addition to the praise by parents and family, other members of the community were awed by the children's performance. This included Miss English our oldest pupil who, at 95 and still a keen singer, was impressed by our pupils' talents. We can't wait for Year 5 & 6's turn on Monday!
There was also an opportunity to spend time with the volunteers from Random Penguin Uk who have supported pupils in Y2 every week with their reading. Mrs Clack and a group of Y2 pupils attended a celebratory lunch and expressed their gratitude for their support. We have our fingers crossed that it will continue next year.
Finally, Races Day on Thursday was enjoyed by all. Being the starter, I only ever got to see the heels of the children as they raced down the track but I was impressed in equal messages by the pupils' willingness to take part and do their best and also by the support of all of the parents and family who came to watch. It was a memorable day.
The attached video is a celebration of a project between Foxdale Equine Assisted Learning and a group of KS1 pupils. With thanks to Mrs Duxbury-Mead for her hard work and organisation.
Whilst there are 3 more school days, this is the last Tower Times of the year and I would like to thank parents, staff and pupils for their continued support to make Huntingtower, quite simply, the best school. I hope you have a wonderful summer holiday and the children return to us rested and ready for another amazing year!