A Spectacular Sports Week!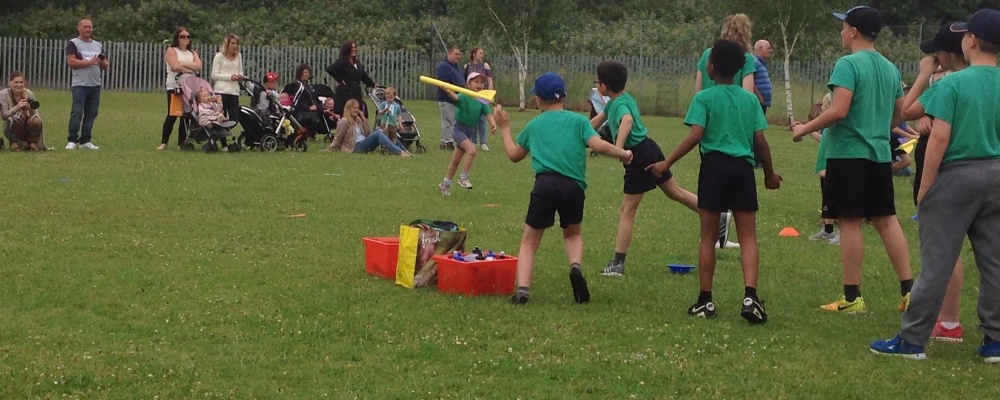 Sports Week is always an exciting time for both pupils and adults in the Academy. As I have said before, being active and taking part in sport and physical activity is really important to us and Mrs Duxbury-Mead and Mrs Bensley have worked very hard to provide an active and fun week. For me, the highlight of the week has been our Team Sports event. Thank you to the parents and family members who came to support us. The sporting values were evident in the children's performance and everyone enjoyed themselves. We particularly love the opportunity for pupils of different ages to work together.
Throughout the week, our children have participated fully in different events – some of Y4 pupils participated in the Inspire+ Mini-Olympics and were commended for their enthusiasm and commitment. Thank you from Inspire+ to our other LKS2 classes who walked to the Meres to watch the opening ceremony. I understand it was a truly memorable event. Y3 also went to Belvoir Cricket Club's Cricket and Countryside event. We have been invited to attend this event for many years and this year did not disappoint.
On a final note, I hope you will find time to visit the PTFA's Summer Fayre tomorrow between 11am and 2pm. There's lots to do and take part in, as well as refreshments and entertainment. Thank you to the PTFA for their continued support of the Academy.
This week's video is a little different - it was made by Melissa in Y4 who documented Team Sports - Well done to Melissa!