A Gigantic Week for Huntingower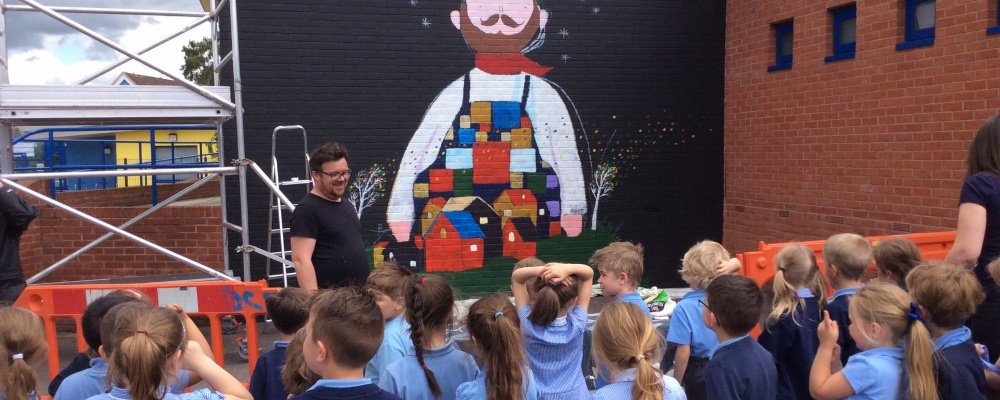 Welcome back to the final term of 2016-17! We have made a fantastic start as there's so much to look forward to: trips for EYs and Y6, lots of sporting events and clubs including Y4's participation in the Inspire+ Mini-Olympics, our own races and Team Sports day and a range of presentations of learning from an EYs tea party to KS2's Showcase at the Guildhall. In between that there will also be lots of opporutnities for learning within the academy day.
This week we have been delighted to welcome David Litchfield, author and illustrator, who came to not only talk to the children but also to paint a mural on a wall in the KS2 playground. This was as a result of the academy winning a competition run by Barrowby Book group. A truly inspirational man, they children were keen to ask questions as well as follow his advice: if you want to get better at something, practice every day. Well done also goes to Zhi Qin D and Alarna B, both from Gazelles, who's patch pocket designs will be added to the finished mural! The mural itself should be finished by the end of the week ready for everyone to see in it's finished glory on Monday morning.