A week focused upon well-being!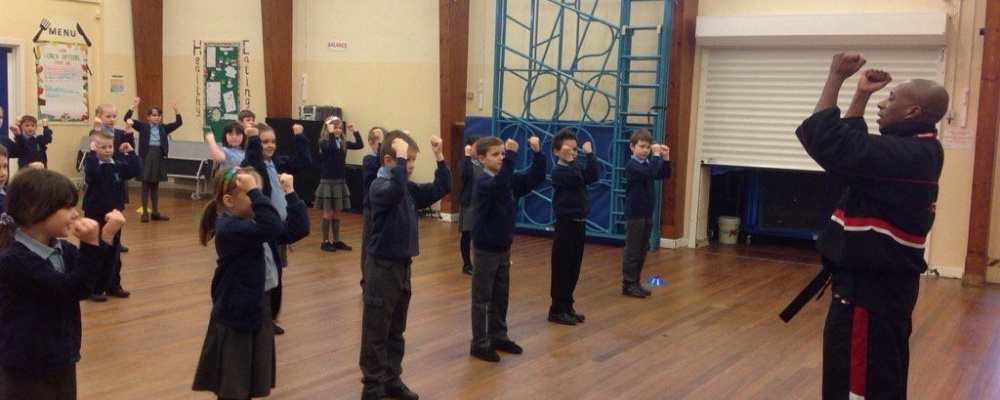 Whilst it certainly has been chilly outside this week, the children's learning has kept them active inside! We welcomed Sensai Jason this week who worked with pupils Year 1 to 6. Using his expertise with Karate, he focused the children's concentration through their movements as well as inspiring them to success. We all loved his visit and he was very complimentary about the behaviour and enthusiasm of the pupils.
As we approach the end of week 4 of this term, we are beginning to prepare for our Parent-Teacher meetings. Information about your appointment will be sent home early next week and we look forward to sharing your children's progress and achievement with you. There will also be your child's work to look at.