Athletes to look out for!
Huntingtower School amaze their fans at the Grantham Large Schools' Athletics event at the Meres Leisure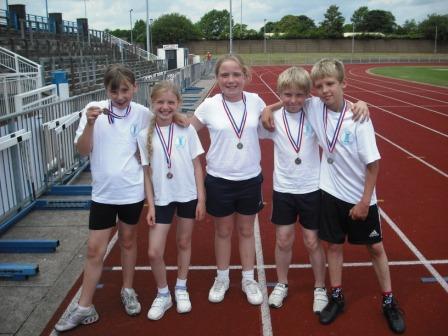 Centre. 28 athletes competed amongst a few hundred and we came away with a few medals. The children competed incredibly well and put their heart and sole into it. We were very proud.