Koalas and Kangaroos head back to the wild!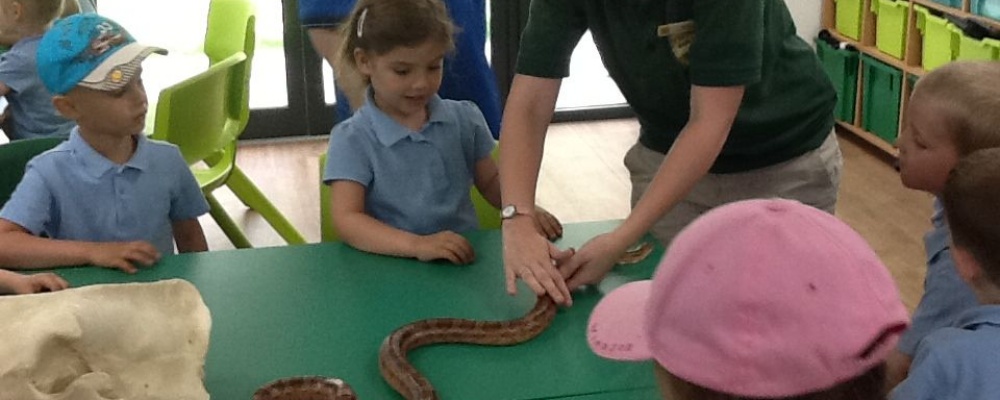 Read what happens when Koalas and Kangaroos go back to the wild
What a fantastic day the Koala and Kangaroo Classes enjoyed on Wednesday 8th June! Why, you may ask? Read on to find out….
When we arrived at school we were very excited because we were going to Yorkshire Wildlife Park. Let our adventures begin!
First, we saw the meerkats and mongoose. They were really funny as they kept running in and out of their enclosure through big tubes. We then moved on to see the lions. Three of the lions were sleeping but one was up and about, walking round on the grass. We then saw ostriches, addax, lechwe and ankole cattle. One of the addax, called Hank, only has one horn as one day he slipped in the mud and his horn got stuck when he pulled his head out of the mud. We touched the horn that had got stuck and it was very rough and very long. After that we went to see the hopping wallabies. They were busy eating but we were allowed to stroke them. We watched them hopping over the small fences to different parts of their land. Next, we watched the giraffes with their very long necks! We saw the giraffes eating leaves from trees – they were very hungry as they stood for a long time eating.
Our next adventure was tiger spotting. The tigers were very sleepy and were hiding from the sun under the trees, in the shade. Eventually it was lunch time – we were all ravenous after walking for such a long time! After lunch we visited the baboons, the painted dogs and the lemurs. The lemurs were very cheeky and loved jumping from tree to tree and rolling around on the grass.
In our education session we got to hold African snails, cockroaches, a camel's furry coat, an ostrich egg and feathers, a polar bear's skull and claws, Hank's horn and also a snake. We loved touching these things and listening to the information about the different animals at the Wildlife Park.
Finally, it was time to spend our money at the gift shop. We were given a bag with our present in and we all listened really well about looking with our eyes, not our hands.
The end of the day had finally arrived and we had to go on the coach to go back to school. We had all had a wonderful time and the bus was very quiet on the way home!!