Goal ball fun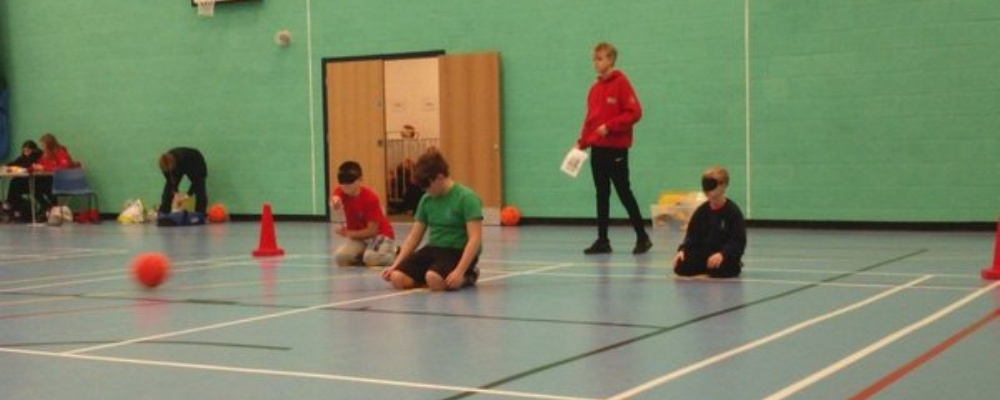 On Thursday, 21st January, four boys from Year 5 participated in a new competition called Goal Ball. This was a game we played on a badminton size court with a goal either ends. The children had to sit in an area wearing a blind fold. They were only allowed to throw the ball along the ground (underarm) to get it passed the opponent and into the goal.
Ben, Luke, Leo and Finley all took part in a 5 league game playing 7 minutes a game. They won 3 schools, winning 5-3, 8-3 and 6-3 and losing the other two matches 6-0 and a cracking 7-6 thriller.
Luke said - "it's been a fun experience and I have really enjoyed it"
Ben said - "I have loved learning a new sport"
Leo said - "it's been exciting"
Finley said - "I was nervous at first and then I was confident playing Goal Ball"
We came 2nd in our league (out of 5) and played against St Anne's for the 3rd/4th playoff.
We won 6-5! Last minute goal sealed our 3rd place!
Well done boys! Mrs Duxbury-Mead