Santa pays Huntingtower a visit!
What a fabulous Winter Fayre we had at Huntingtower! The PTFA co-ordinate the work hard to create a superb evening for the school.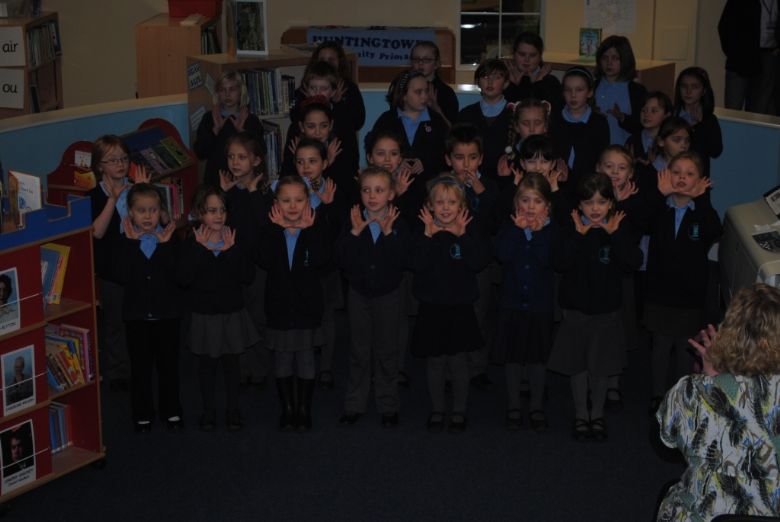 Friday saw the culmination of weeks of hard work to create a fantastic Winter Fayre. PTFA members worked tirelessly all day to get the school ready and the children finished it off with their own enterprising stalls.
No-one could have believed how many people we would get at the Fayre this year. The school choir kicked things off with a wonderful performance in the new library which is perfect for a public showing.
All along the new corridor the children attended their stalls. Self-made Christmas cards, home made cakes, book marks, bags and much more was on sale. One stall even made over £80! All that can be said is what wonderful, enterprising children Huntingtower has. Well done to all of the staff who helped the children understand business and thanks to everyone who stayed to help.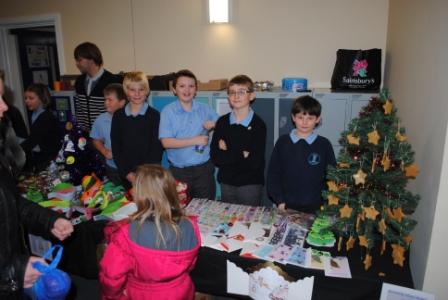 With the building work coming to an end there is still some work to be undertaken which does not fall within the project. The hall is in need of work and the money raised on Friday will go towards it. So with £590 already counted and the children's total to be added in we are on our way to the £20000 total.
Well done everyone and thanks to all who helped, supported and attended. It shows what a great community we have.