Pets at Home show how to look after pets
Staff from Pets at Home brought a range of animals into school to help with the Foundation Stage project.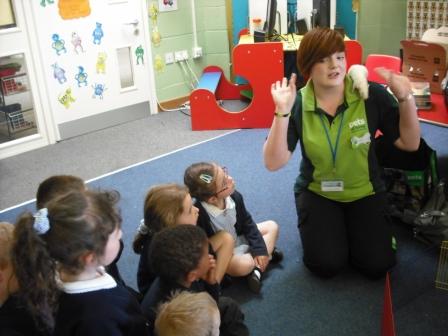 Last Wednesday afternoon, Emma from Pets at Home came to visit the Kangaroos and Koala classes. She brought a rabbit, guinea pigs and a rat called Daisy for the children to stroke and ask questions about. Did you know that you should never give a rabbit lettuce to eat? The children learned about the food and care requirements of these pets and were given a pet promise to sign so that they could be responsible pet owners in the future. The adults and children thought the visit was fantastic, even though the rabbit kept leaving us little round presents!!! We now have lots of children wanting a new pet........ Parents you have been warned.