The Fire Brigade Visit Early Years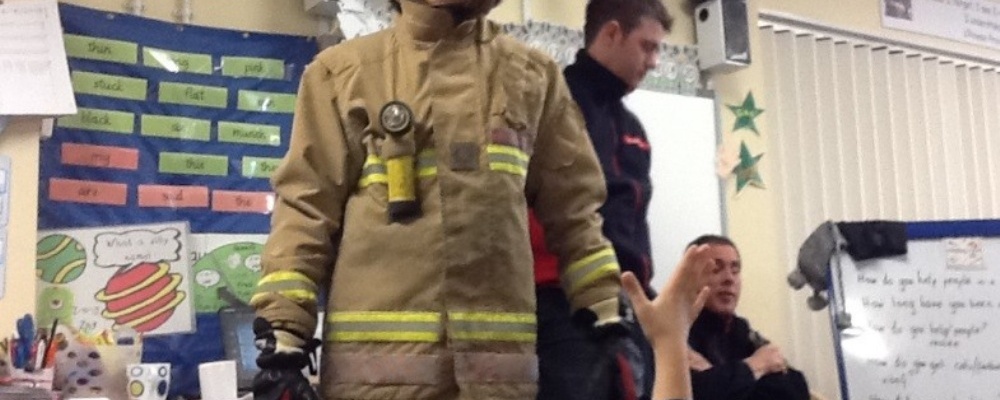 Read here about the exciting visit to Koalas and Kangaroos from the Fire Service.
On Tuesday, 3rd March the Koalas and the Kangaroos had a special visit from the Fire Service. We all had a look around the fire engine and everyone had a go at using the hose. The water came out so fast it made us jump!
We looked at all the different equipment and learnt about what it is used for and how it works.
The children asked many questions and listened carefully to the talk given by the firefighters. We learnt about the firefighter's outfit. Mrs Jacklin and Mrs Goddard-Tate got to dress up as firefighters. The outfits were heavy and very hot!
We would like to say a BIG THANK YOU to the Fire Brigade for coming to visit us. We all had a wonderful and exciting morning.