Staff enjoy the food at Cafe Panther
The children of Year 6 open a cafe for staff each week where they serve up delicious recipes like that below.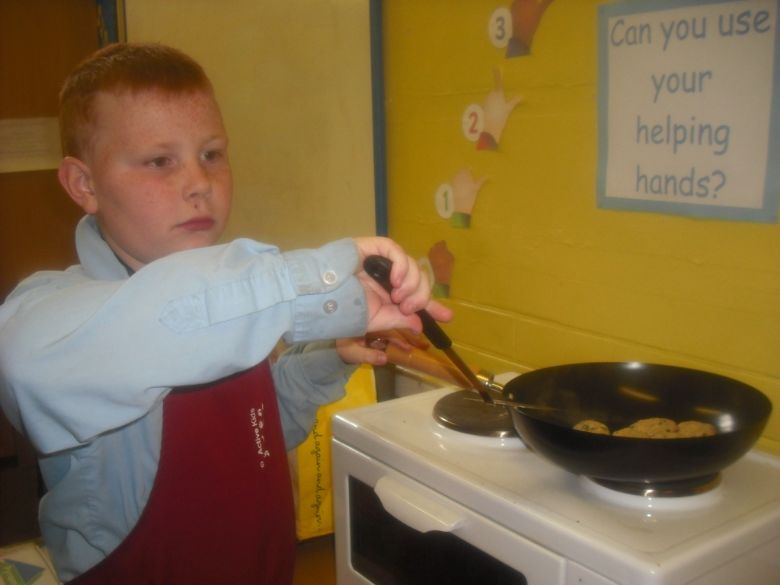 On Thursday 19th of May we proudly opened Panthers Café and served some French cuisine. We chose French food because we were learning about France in our topic Cool Planet.
First we prepared our quiche and put it in the oven, which attracted other staff members to come in and tell us how lovely it smelt. Then we made a mixed salad and French dressing.
We felt proud of ourselves for making our first masterpiece, which we served to our guests. They told us the food was delicious and the service was fantastic.
Jaime, Courtney, Michal, Kasparas,Leon, Cydnie
Panthers' Cafe Menu
* * * *
Bacon and Onion Quiche
with
Mixed Salad
French Dressing
* * *
French bread and Brie or Cheddar
This is our recipe for French dressing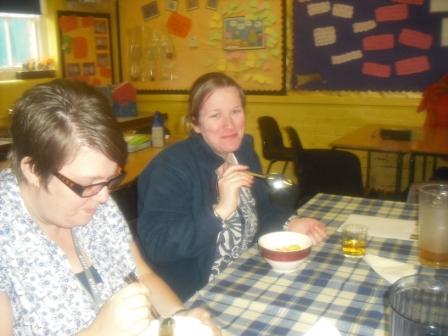 6 tablespoons olive oil
2 tablespoons cider vinegar
½ teaspoon of Dijon mustard
Pinch of mixed herbs
Pinch of salt
Method
Mix all the ingredients together and blend or put in a clean jam jar, screw on the lid and shake vigorously.