Magical Musicals!
A fantastic evening of music and dance organised by Mrs Sheehy and the PTFA.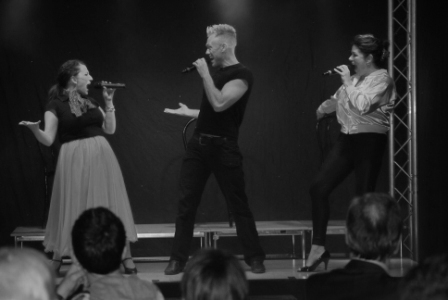 What a fabulous evening we had last Saturday! An evening of song, dance, magic and laughter with food and drink too. 80 guests packed the hall to help raise funds for our new building. Performing were Mrs Tess Sheehy, a parent, and her two friends Nick and Laura. It was a very professional performance where songs from all of the popular musicals were performed including Grease, Les Miserables, Phantom of the Opera and many more.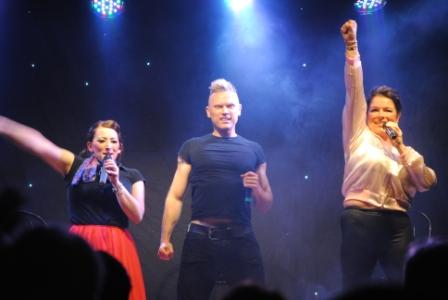 During the evening there was a magician who amazed the audience with his trickery. In fact, even Mr Anderson was taken aback as to how he could remove his wedding ring without him knowing and then make it appear in his wallet! All of this added to the spectacle of the evening.
At the interval there was a curry provided by the restauraunt Kismet which was delicious. Along with the wonderful table decorations, and layout, the evening was a huge success.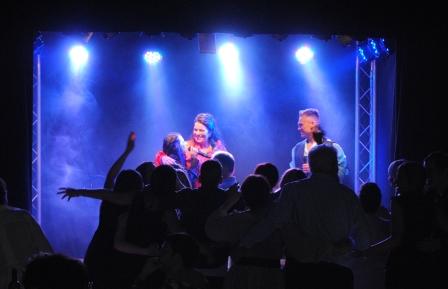 Thank you must go to everyone who took part and worked so hard towards such a successful event. In particular, I must thank the PTFA for waiting on the tables but special thanks to Tess Sheehy. She arranged everything and all of the lighting and performers offered their services free of charge. It is clear that she can be very persuasive!
Over £3000 raised so well done to everyone. Keep an eye open for next year's event as I am sure, with Tess's determination, will be just as spectacular. Fantastic effort.