A step into the future
Pupils, parents, local residents and staff take a walk around the new build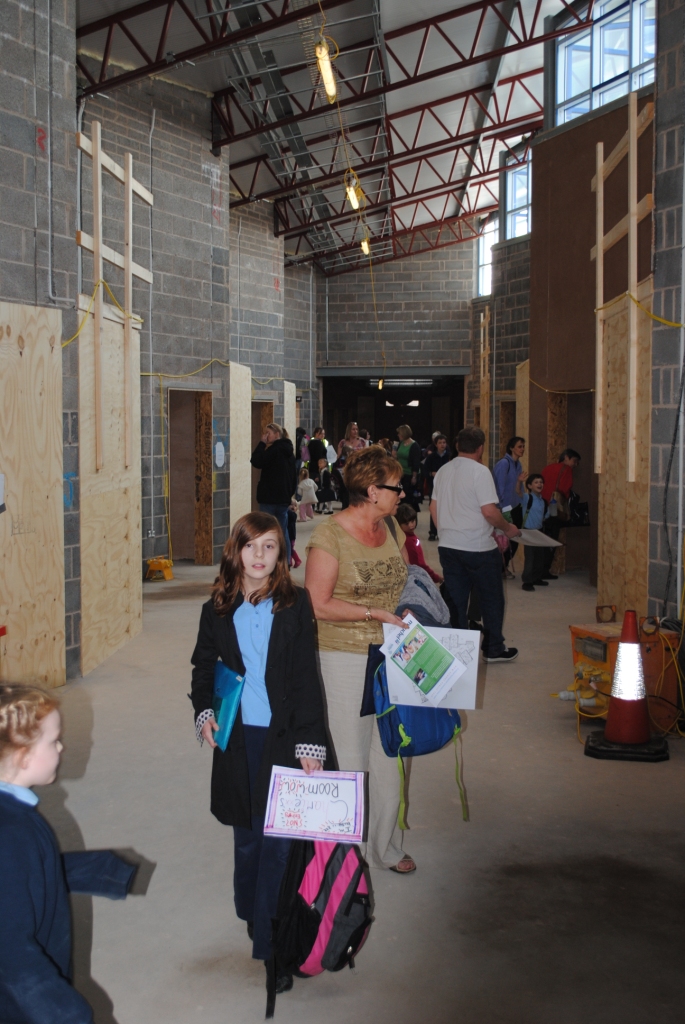 321 children had their first opportunity to have a look around our brand new building today. Although not actually finished, we were all able to get a real feel of how spectacular it is likely to be. The central corridor is incredibly light and provides a real sense of scale and will help everyone raise their eyes, and perhaps expectations.
Due to be completed in July, the build will leave us with seven new classrooms, a studio, new toilet block, store rooms, a special educational needs room and spectacular central 'heart' – the library. With the 'heart' of our school bringing our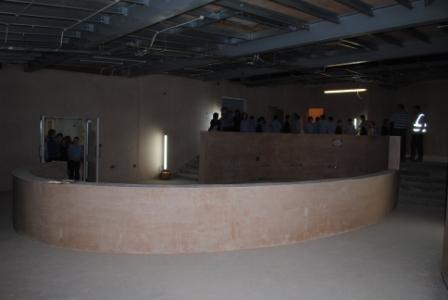 school community we feel that our school will feel very special.
The hand over of the new block in July is only part of the build. We are likely to get our Clubhouse block in June, the old KS2 block demolished in August and the offices and outside grounds completed ready for Christmas.
At last we are starting to see the fruits of all of this disruption and thank you all for your patience in helping us take our school into the twenty first century.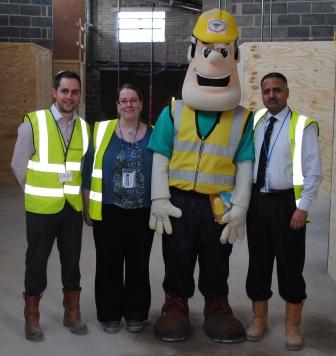 Our thanks must go to Nick Greenwood, the architect from Mouchel, and Wates Construction for enabling you all to get a sneak preview.
If you would like to track the progress of the new build then look 'Huntingtower' up on Twitter or watch out for our 'Tower Times'. Very exciting times ahead.