Table tennis aces do us proud
Two of Huntingtower's finest give their all to represent the school.
Frazer and Stephen played in a junior schools table tennis competition run by Shane Ward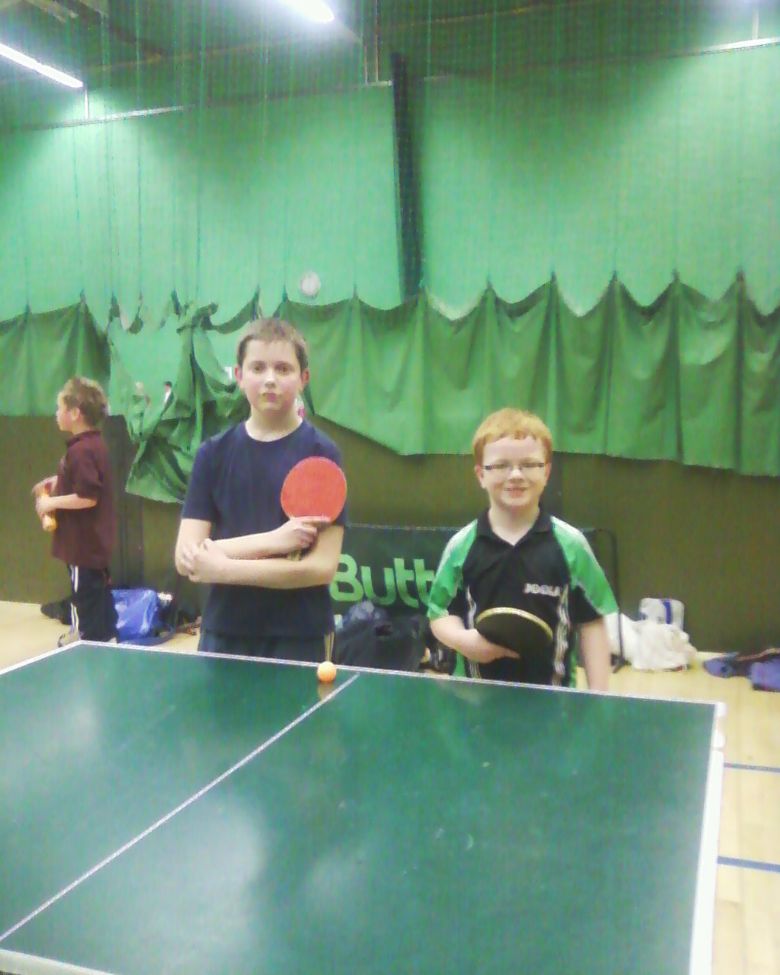 at the Meres leisure Centre on Friday. It was an unusual format where they played for 7 minutes solid and scoring was continuous until the whistle was blown. Our players got to the quarter finals and both were a credit to the school, their parents and to themselves. It was not only their playing abilities that were good but also the way they conducted themselves on and off the table. Russell Winfield, one of the school's coaches said he was very proud to be a small part of this.
Well done Frazer and Stephen and thank you Mr Winfield!