Excitement at School
Unexpected alarm causes a stir at school - All procedures undertaken really well!
What a way to start the week! 8.30am Monday morning and the fire alarm goes off! It was pretty chilly too!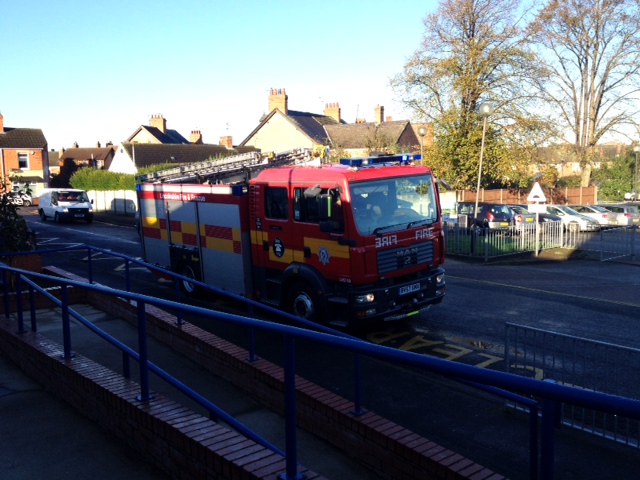 The fire service were called to Huntingtower this Monday morning as the fire alarm went off unexpectedly. However, there was no fire and everyone evacuated brilliantly and the schools prrocedures were followed to the letter. It did mean that staff were a little late getting out to let children in so we apologise for that.
Such fun!!!