Footballers show real pride
Our football team do us proud
Eight of Huntingtower's finest went to the Meres on Thursday and excelled themselves. Jake, Joe, Jack, Phil, Liam, Dainus, Paulos and Jamie progressed to the semi-finals without conceding a goal. In fact, they stacked up 6 goals without any reply! Mr Anderson was very proud as was Mr Turner!
The very cold afternoon, as you can see from the photo, started with a 3-0 victory over St Anne's. Next up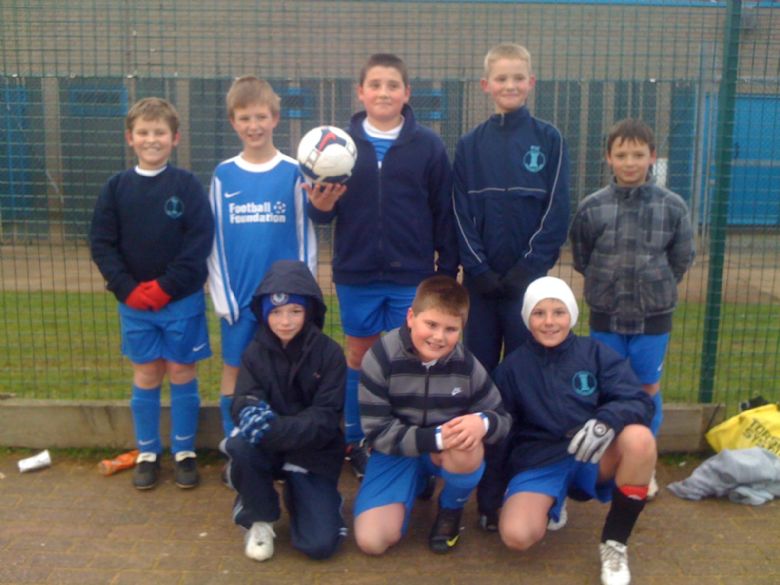 were Gonerby Hill Foot who played some good football but could not compete with Huntingtower. Some good inter-passing saw a good strike hit the back of the net. Finally, in the pool stage it was Harrowby who were no match for us. 2-0 does not reflect he good football played.
In the semis Huntingtower met Long Bennington. Their tils were up but it was a tough match. There was nothing in it until a contentious injury saw the referee award a goal when a player was down injured. The referee's decision is final and that was the end of that! However disappointing it was, Mr Anderson could not have been prouder!
Well done chaps and well done Huntingtower!