Our children welcome Prince Edward
Twenty children from Huntingtower had a real treat when they met Prince Edward.
Twenty children from our school had a very exciting morning meeting Prince Edward as he officially opened Brick Kiln Place,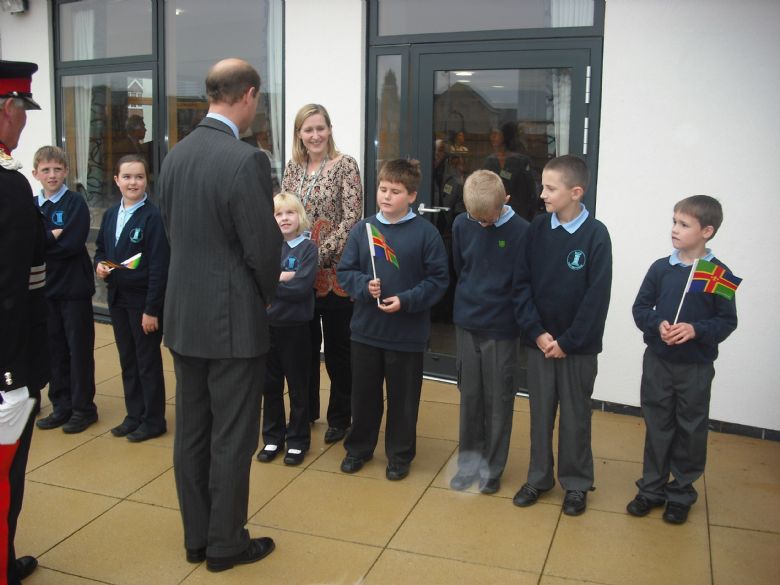 a residential development for partially disabled elderly people. It was a real privilege for them to be there at the opening and generate a really meaningful link with the development.
Whilst they were there, some of the children got the opportunity to play with Prince Edward on the wii! Letitia was overjoyed when she beat him! They also had the chance to make icing flowers, talk to the residents and even have a buffet.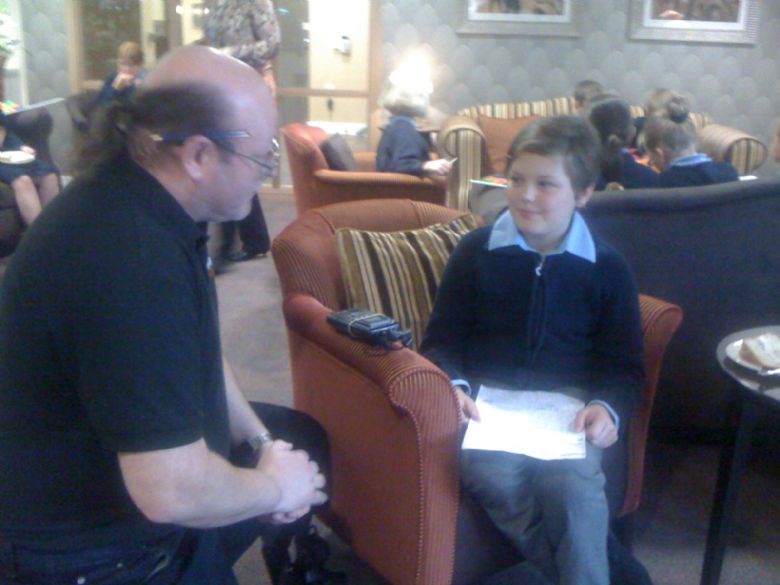 We are hoping that the invitation to this event will be the start of a really meaningful relationship with Brick Kiln Place. We feel we have a lot to offer the residents and, through the partnership, learn more about the locality, elderly and how life was like in the past.
Whilst there, Gravity FM interviewed our member of the school newspaper who was there to cover the event for the paper. Cydnie learned about how a radio station worked and they have now arranged to develop a further relationship with the school in the future. Watch this space!