Excitement with the crane
The crane returned last week to put some steel beams onto the structure for the roof. It caused great excitement and all of Y5/6 went out to have a look.
On Friday the children from Y5/6 got to go and see what was happening on the construction site. It just so happened that the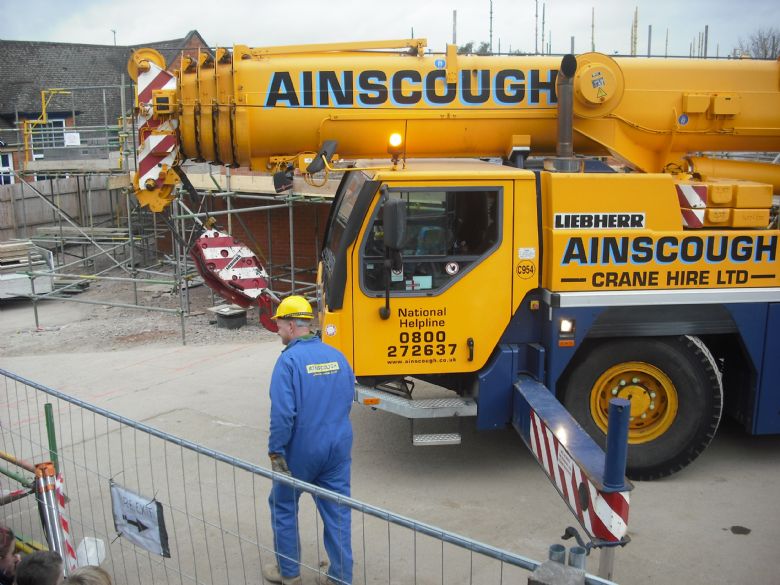 crane was there and the children got their very own erection of it. It was so exciting! All 90 children watched as it was lifted, rotated and brought down.
The excitement built as the children got to ask the driver questions. At first he told Mr Anderson that he would not put the crane up as it was too late on a Friday afternoon. He wanted to start the weekend! However, a voice from the back said, "Excuse me? Can you please show us how the crane goes up and down please?" With manners like that, who could refuse?
The questions from the children were very interesting. They wanted to know what each button was for, how it went up, down, spun round and what time he had his break! They could see it was clearly a spectacular piece of kit and loved watching it work.
Eventually, the driver sat in the cab, turned on the engine and up it went. Adam took the video and tried to capture the size of the crane but it was too big. However, he did capture the excitement of the children.....and the head teacher!