The 401 Challenge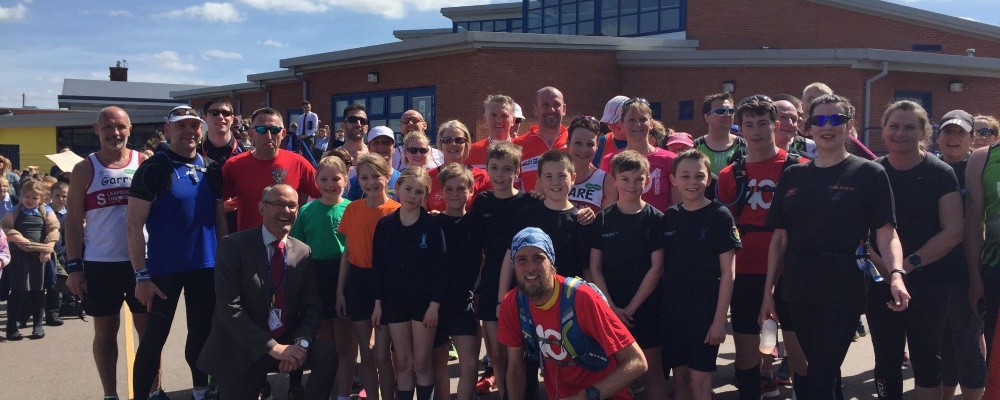 Our Young Sports Ambassadors welcomed the inspirational Ben Smith on his 247th consecutive marathon!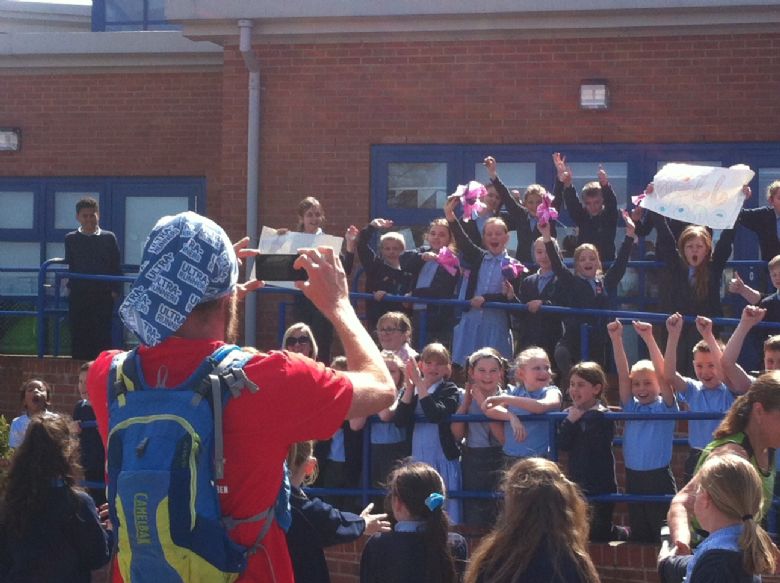 We first got to hear about Ben's incredible challenge to run 401 consecutive marathons a couple of months from Inspire+ in Grantham. His aim is to raise money and awareness for bullying and the charities Kidscape and Stonewall. On Wednesday 4th May Ben started is 247th Marathon at the Grantham Meres Leisure Centre and went around 16 schools to complete the Marathon. We were Ben's 4th school and he ran around our school grounds which included south site, field and both Key Stage 1 and 2 playgrounds. We wanted to give Ben a great reception so the whole school went out to cheer him on. Some children even made special banners for Ben to see. It was great to see everyone supporting Ben and amazing to watch our Young Ambassadors running and showing Ben the route; they did a great job. We were also lucky to see so many runners from different running clubs following Ben too. It was a fantastic atmosphere and even ITV Calendar news was filming at Huntingtower. To see the video visit the ITV website here.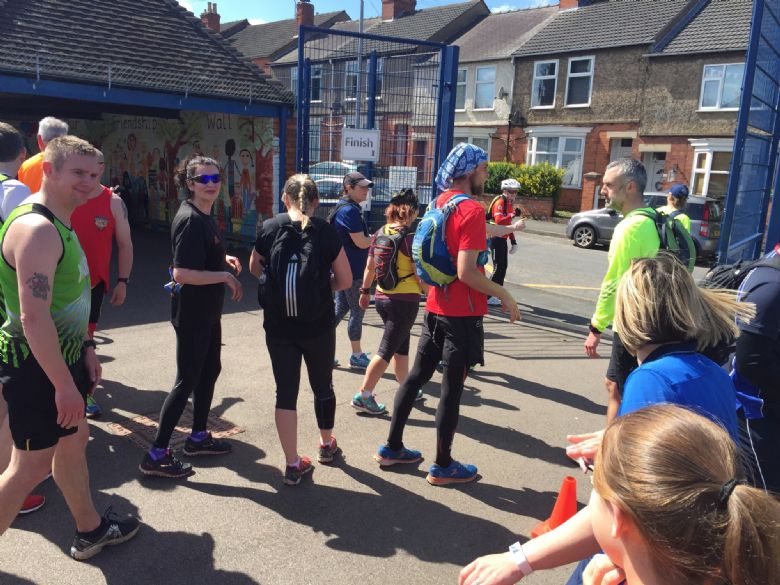 Mrs Lord said:- "Ben's achievement is truly amazing and it was wonderful for our children to be part of such an inspiring event. It was also fantastic for our children to see so many runners from local Lincolnshire clubs taking part in this record breaking event, whilst raising money and awareness of bullying.