WORLD BOOK DAY BY SHEENA AND JENNY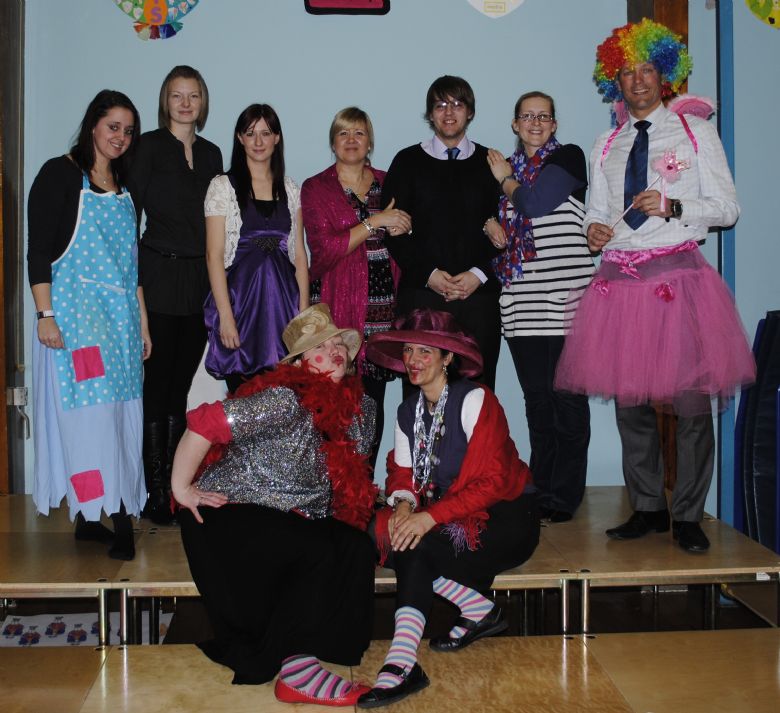 Over the past two days (the 29th and 1st) we have been celebrating World Book Day. On the 29th February, the adults performed a classic tale Cinderella. When Mr Anderson appeared as the fairy god mother we broke in to laughter! He was very funny.
Also, when the ugly sisters came, (Mrs Lord and Mrs Kightley) again we broke into a massive laugh! We enjoyed the day very much !!!
1st March, guess what we wore? ……WE CAME IN OUR P.Js.